• beach decor • command center • custom design consultation • modern decor • Traditional decor • transitional • white and black decor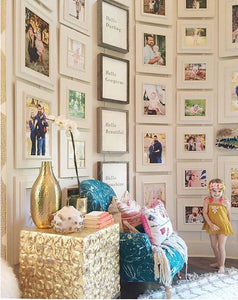 Remember when we used to do those cosmo quizzes to find out our 'type'... wouldn't it be great if there were easy 'finders' like that for other areas of our life? How about this.. Our delta girl Style finder - want a gallery wall but just can't make a decision? We're here to help! Check out these 
7
 categories below to help decide which wall works best for you!
---
• blue • bright colors • command center • cork • dry erase • laundry room • mom command center • refresh • spring • teal • wall command center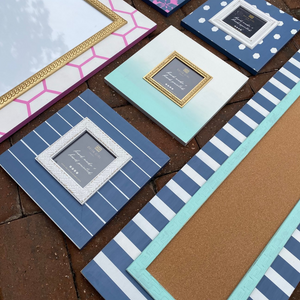 Anyone else feeling ALL the Spring vibes? Gimme all the bright colors, flowers, warmer temps, and more SUNSHINE. Coming off such a hard 2020 - I can't help but be inspired and refreshed by Spring and excited to bring some of that into our homes too!  Spring colors? Check.  Happy patterns? Check.  How about adding a little organization too so that moving forward we've got smarter systems set up? Check.   Obsessed with our *new* command center . Created initially for a sweet client looking to bring some happy onto a basic wall that brings together her laundry room (*see that amazing teal...
---
• command center • cork boards • corkboard • offices
Parents rejoice, summer is over (or nearly over) and its time to send all of those precious littles back to school. Drop them off and run, walk them in and cry, put them on the bus and have a mimosa. You do you-and lets all go a head and pretend like we're going to stay organized this year! I know, I know, you super seasoned parents are probably laughing at me now….we have littles just entering 'real' school and we like to pretend like we can keep up with the beautiful mess that comes home to us. Just indulge our...