• blue • bright colors • command center • cork • dry erase • laundry room • mom command center • refresh • spring • teal • wall command center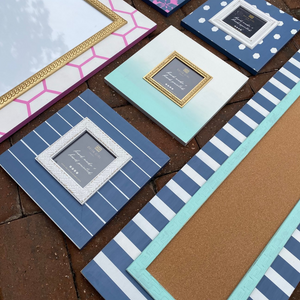 Anyone else feeling ALL the Spring vibes? Gimme all the bright colors, flowers, warmer temps, and more SUNSHINE. Coming off such a hard 2020 - I can't help but be inspired and refreshed by Spring and excited to bring some of that into our homes too!  Spring colors? Check.  Happy patterns? Check.  How about adding a little organization too so that moving forward we've got smarter systems set up? Check.   Obsessed with our *new* command center . Created initially for a sweet client looking to bring some happy onto a basic wall that brings together her laundry room (*see that amazing teal...
---
• arrows • blue • boys room • green • little boy • little nest • nursery • tee pee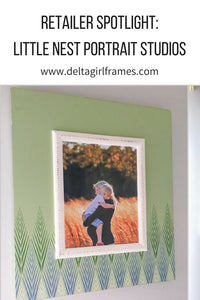 Can we just go a head and petition Webster Dictionary to add "heart-eyes" to the dictionary? We simply use it way too much and while we figure it's a pretty universally accepted verb, if "photobomb", "ghost", "weak sauce" and "twerk" get nods, heart-eyes should absolutely be in there. We've been talking about our partnership with Little Nest Portrait Studios for a few months now. It was something that has been in the works for months and we were SO excited to launch our exclusive collections with them. They have simply amazing custom Heidi Hope backdrops created for their studios and, in...