At Delta Girl Frames we're all about creating unique southern style. We love our families, our homes, and are passionate about making beautiful frames and gallery walls. We aim to capture your exact style and honor your most beautiful moments.
We're frequently covered in sawdust and paint but have a serious set of heart eyes for modern style fused with practical life-can- be-messy functionality. Whether our handcrafted, hand painted, frames are grouped together in gallery walls, or stand alone as individual pieces all over your home, they can withstand whatever your crazy beautiful life can throw at it and will be around for years to come. We welcome you to Delta Girl. We're so excited that you are part of our tribe and look forward to making something beautiful for your home.
MEET THE DELTA GIRLS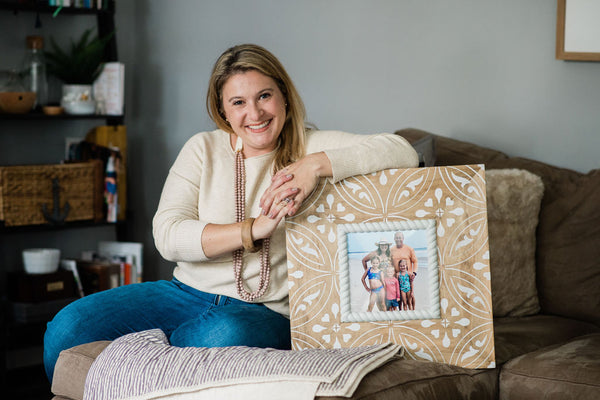 Alexis Knox
Owner + Creative Director
Hi Friends! I'm Alexis – navy wife, mom of 3 littles and owner of Delta Girl Frames. Having worked in the PR world for more than 15 years, after having kids, I longed for a new kind of self-driven hustle. I dreamed instead of days spent more intentionally -- creating beautiful things, raising our littles and creating a beautiful home for our family. As we raised our babies, what I kept coming back to were the gallery walls I had taken the time to create that offered daily reminders of those special moments, treasured kids prints, and sweet little smiles captured. All these years (and thousands of frames later), I feel so blessed to create beautiful things for your home and share some of that Delta Girl magic with others. Soak it up friends. Oh, and let us frame the best parts, will you?!?
Mark Knox
Frame Maker + Delta Husband Extraordinaire 
A saw-dust filled hello from me - Mark - the lead woodworker and craftsman for our company.
While woodworking has been in my family for generations, I'd not personally had the chance to dive into this dream of ours until we purchased our company back in 2015. What started with my wife's elaborate pinterest-filled home improvement projects has instead grown into a passion for beautiful wood craftsmanship and pieces that really are hand made and completely one of a kind.
Selecting the quality pine, ensuring perfect cuts, and crafting frames that are perfectly biscuit jointed together really gives an end product that we are beyond proud of. Getting to create beautiful pieces for our family has been a joy - but getting to share them with all of you - even more so!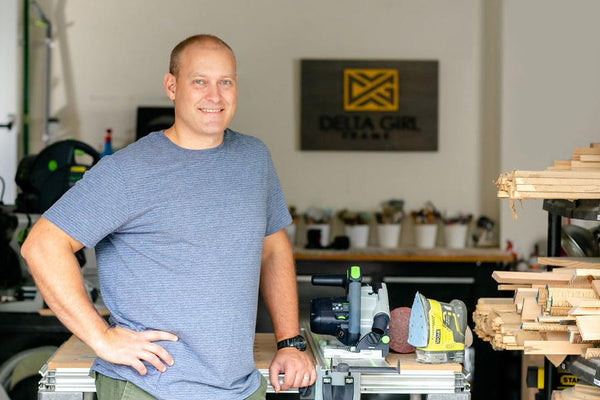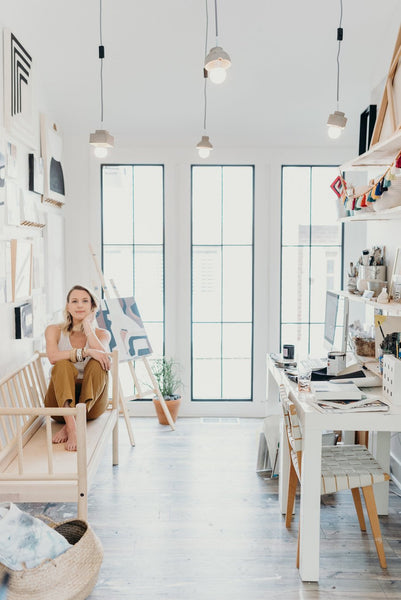 Sarah Ella Cole
Founder & original Delta Girl
After launching Delta Girl Frames - Sarah Ella cole is now a successful artist living in Nashville, TN.
SEE HER CURRENT WORKS