• dad • fathers day • gift guide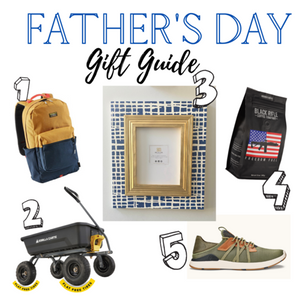 Alright friends... only thing we love better than giving a gift is SEARCHING for the perfect gift for our loved ones. Both our Dads and our Hubs deserve an extra special treat this year given all we've been through #canigetanamen?! We love hearing what others are gifting... so we thought we too would share some of our faves this year!  Let's treat him ....  1. Pack it: Listen you're never *really* too old (or young) for a new backpack. And this one is so darn cool that honestly I'd use it too. And with our fave LL bean quality you...
---
• dads gift • fathers day • for him • gift for men • gift ideas • man gift • manly • raw wood • rustic • rustic design • wood frames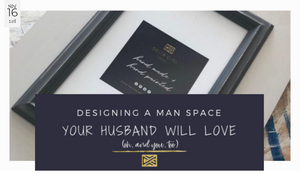 You have the kitchen, the family room, likely the living room, and the dining room. Heck- you probably even chose all the decor in your bedroom. One room that has a unique male presence in most decor? The Den, or study- whatever you call it in your home, can be a refuge for the man in your life. But how do you prevent it from quickly turning into a football-drenched, beer signage-hanging 'man cave?' Helping to create a space that is cozy and masculine while curating pieces that last a lifetime. DELTA GIRL FRAMES STYLING GUIDE: FINALLY, A MAN SPACE...