Blog — holiday gallery walls
• christmas • christmas decor • christmas frames • christmas gift • holiday frames • holiday gallery walls • noel • red and green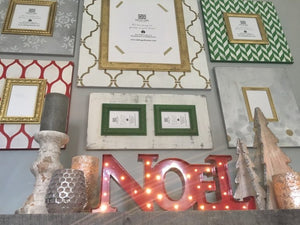 It's almost the most wonderful time of the year. You know- the one where us Moms are running around like crazy trying to get ALL. THE. THINGS. DONE. Is it just me or do you also look for any shortcut to make the holidays even a bit easier? I want to spend time soaking up all the holiday joy with my kiddos, not trying to manage the holiday chaos. We're aiming for a Southern Living-esque season. When it comes to decorating, I like to add holiday cheer to my existing home decor. Not looking to reinvent the wheel. Of course,...
---
• christmas • christmas frames • holiday frames • holiday gallery walls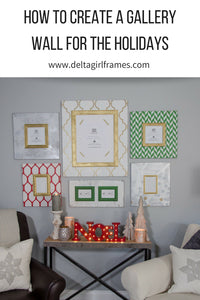 We get how hard it is to design for your house. And, we ALSO understand that just as you get it oh so perfect, something else comes along that you love as much, if not more, than what you've just hung on the wall. Or maybe you're a super holiday decorator and love to change out your decor based on the seasons. Whatever the case, we are problem solvers around here and we have the answers for you. We have three interchangeable gallery wall sets for you.  You won't even have to change out nails in your walls. They are...