• fall • fall decor • fall frames • gallery wall • neutral frames • pumpkins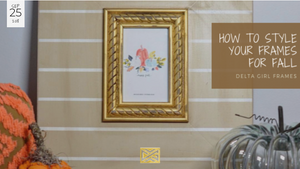 FALL STYLING FOR YOUR FRAMES 3 Piece Modern Vibe Collection 4- Incorporate seasonal pieces from other makers that highlight the time of year. Autumn evokes thoughts of abundance, harvest, change, and earthiness. Therefore no need to change out frames or photos, but add items to accentuate your current season. FALL, GALLERY WALL, HOME STYLE Pumpkin spice lattes. Comfy sweaters. Cozy fireside nights. While we're dreaming of all things fall, the workshop is currently surrounded by palm trees, pool days, and 100 degree weather. Whats a girl got to do to get a bit of the seasons in the sunshine state?!...
---
• gallery wall • single frame • solid frames • white • white decor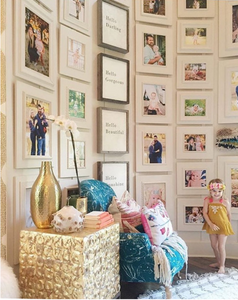 Hello Loves!  Well, well, well.  Frame of the month was such a success for all of us last year, we've decided to bring it back.  We meant to launch it on April 1st, but Saturday vibes got a hold of us.  Forgive us ok? Drum roll please!  Our first 2017 FRAME OF THE MONTH is white on white!  This frame combo is an instant classic.  She goes into any existing collection, serves as a beautiful stand alone, makes a great first Delta Girl frame and is just all around perfect.  This week…through Friday, April 14th, our ever popular white on...
---
• black • black and white • gallery wall • stair frames • staircase • stairs • white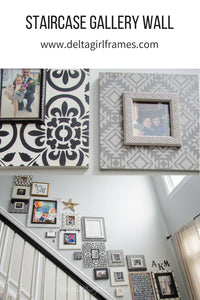 Let's just take a second to appreciate this sticker that I saw the other day at Target shall we.  I mean, can I get an AMEN?!?!?! I won't bore you with the story about how I *literally* cried the day I left my cool car and got our minivan.  And while it's for real the most practical car ever invented for this period of life and I'm sure I'll miss it one day, today is not that day.  And by not that day I mean basically I hate driving it every second. Want to hear what my hysterical sobs sounded...
---
• gallery wall • inspiration wall • new • new inspiration • office • office gallery • persnickety • vision • vision board • wall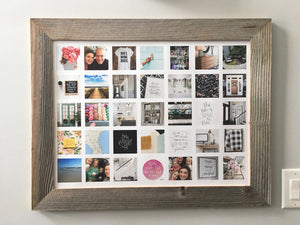 YOU GUYS, YOU GUYS, yoouuu guyyyssss.  We have to take a moment here to swoon over the early front runner for our 2018 crush-Persnickety Prints. We have been doing a lot of growing and changing over this last year-personally and professionally.  Kids, moves, military life, growth in business….just your normal mid 30s adulating life stuff happening over here.  One of our goals is intentional growth.  We want to set big goals and live them out loud.  You know how sometimes you take classes or attend seminars and they as you to do something and you laugh inside because you KNOW...
---
• gallery wall • modern frames • rose gold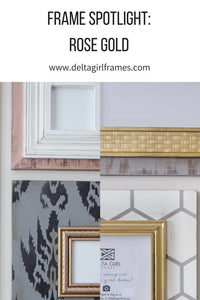 We're all kinds of rose gold obsessed around here. Make sure to check out the Modern Vibe Collection and the Graphic Rose Collection to see how it looks with our frames. We've been crushing on it for a while now but until recently, it was hard to find all of the things in our favorite shade. Modern Vibe Collection Graphic Rose Collection Until now. It has hit every single design house and continues to make an impact in all things fashion, home interior design and accessories. And it's not slowing down anytime soon! Here's a round up of some of our...