Like all of you, 2020 brought a lot of changes in our house. A big move (for both our home and Delta Girl Frames) from the sunny state of Florida back to our old stomping grounds in Virginia. A lot more time at home to make memories with the kiddos. And, who can forget, the dreaded transition to <gasp> distance learning. Ahhh.
With all of the modifications to our lives, we began to look at our surroundings. We still believe more is more around here (I mean- we didn't change THAT much), but more took on a brand new meaning. We wanted pieces that meant more to our passions. Items that brought more to our lives. And spaces that gave us MORE. Transitional decorating became our go-to…and Delta Girl Frames new defining characteristic.
Transitional Who?
Let us introduce you to our new friend. She's little bit country, a little bit rock n'roll. Ha. Just kidding. A love of vintage and classic with modern and new can best describe her. A smooth transition between these two worlds helps to provide a polished yet casual and welcoming aesthetic. Our friends over at Apartment Therapy helped to break down key characteristics of transitional design:
An overall muted scheme heavy on the neutrals with darker colors reserved for accent pieces
Minimalism without a compromise on character and personality
A focus on comfort, especially when it comes to the sofa or bed, which tend to err on the grander side
Large-scale patterned textiles that won't overwhelm a space
Balance achieved by layering metals and glass with natural materials such as wood and rattan
Symmetry, clean lines, and polished finishes  
But, gimme some transitional examples.
As always, we want to provide you with some GORGEOUS photos of how this vibe can be accomplished. Think: transitional eye candy. HA.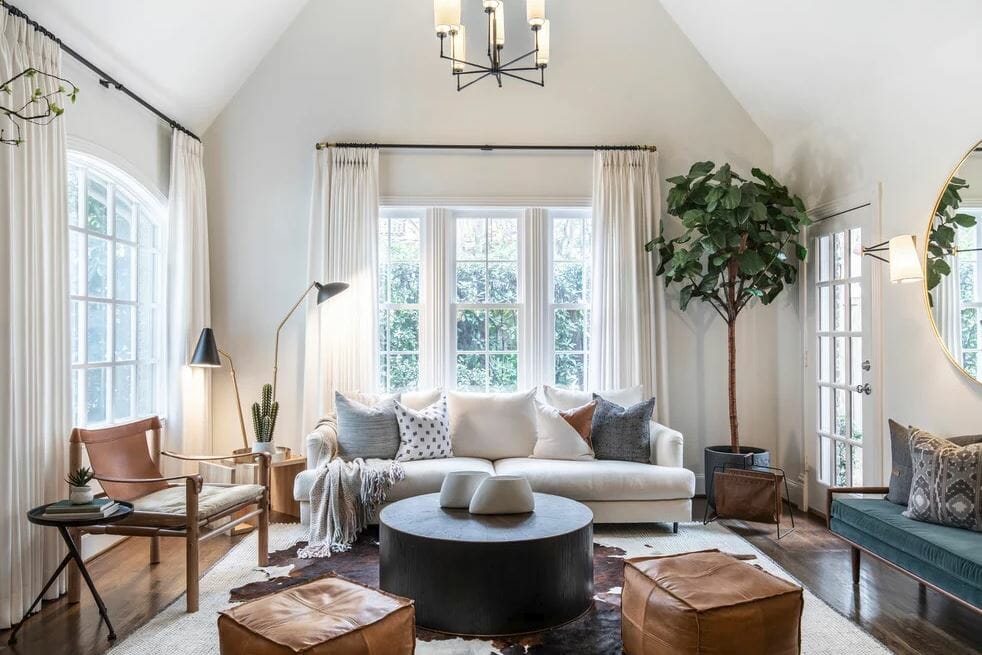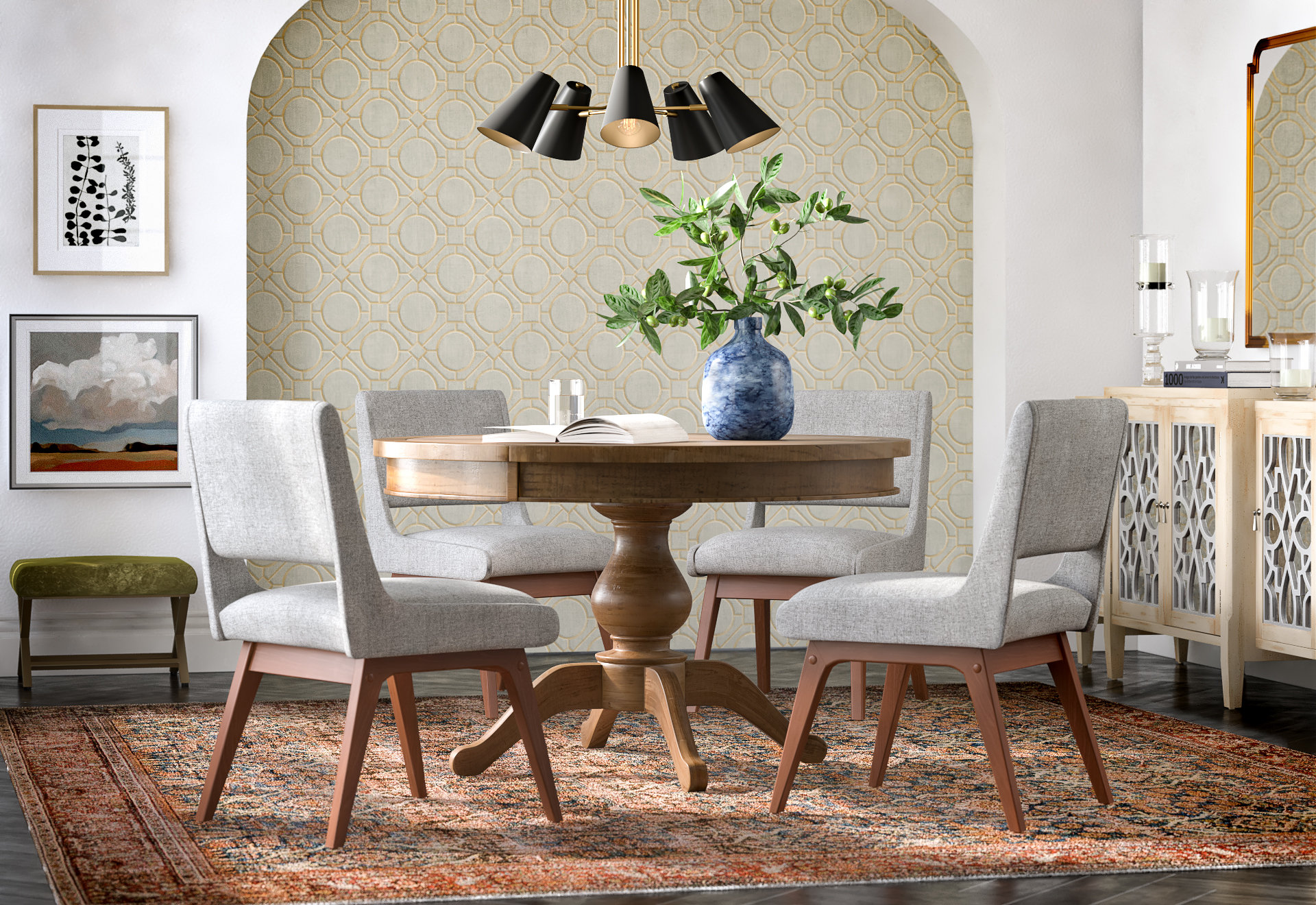 Our DGF transitional frames
You're looking to marry these two worlds, right? And you want us help you style your walls? Shucks. We thought you'd never ask. Here are some *new* goodies available in the store to add to your cart.